Labour, FG Meeting Inconclusive,Resumes On Monday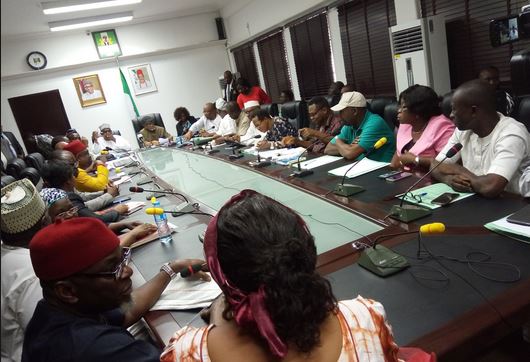 The meeting between the federal government and organised labour in Abuja over minimum wage has ended without a conclusion

.

After about seven hours behind closed doors, both parties said the meeting will be concluded on Monday.

The meeting, which held at the instance of the Labour and Employment Minister, Chris Ngige, is aimed at averting planned nationwide strike by organised labour over government's failure to transmit the New Minimum Wage bill to the National Assembly.

NLC President, Ayuba Wabba, said the outcome of the Monday meeting will determine organised labour's next line of action.

On his part, leader of the Government team, Chris Ngige, expresses hope the rescheduled meeting will yield desired results.