Parallel Groups Battling To Run PDP Presidential Campaign In Ekiti State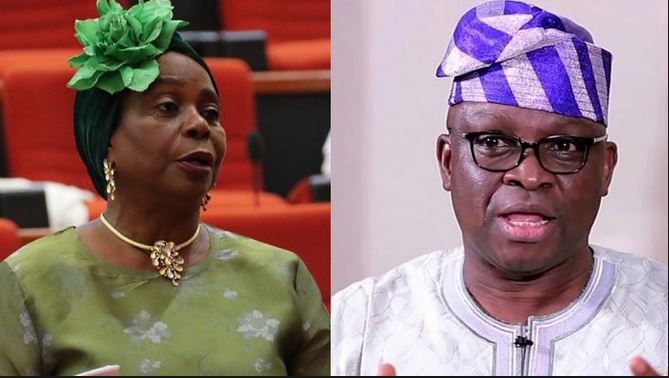 The campaign of the Presidential Candidate of the People's Democratic Party Atiku Abubakar has run into a hitch in Ekiti State as two groups within the party are battling to run the campaign.


Former Governor Ayodele Fayose and the Senate Minority Leader Biodun Olujimi have inaugurated two parallel Campaign Teams for the polls in Ado Ekiti.
The two sides inspite of their differences are bent on delivering the state to PDP in the coming election.