Bwari judgement Can't Stand - Osun PDP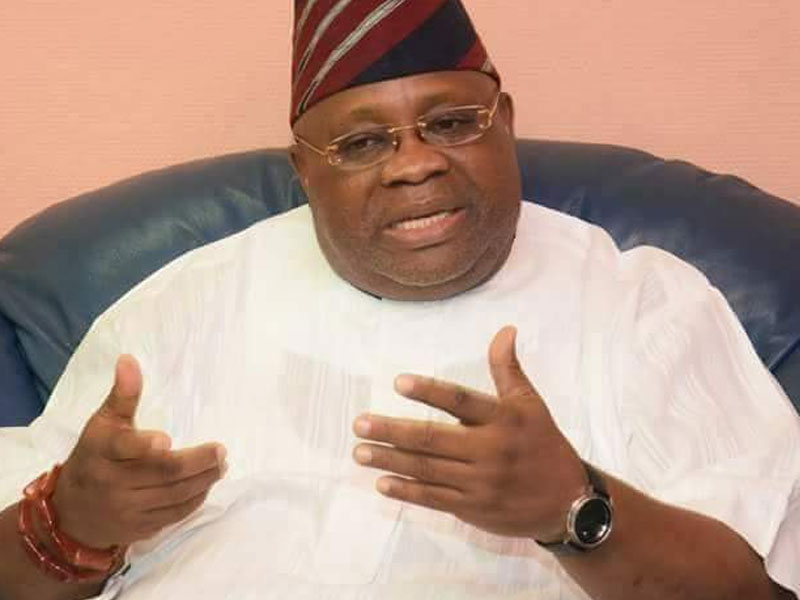 Ademola Adeleke


Osun state peoples democratic party campaign organisation has released a press statement listing out the fatal flaws and how Bwari judgement cannot stand on the allegation of forgery against senator Ademola Adeleke and his qualification to contest in the governorship election in osun state .
The party lawyer Mr Niyi Owolade ESQ stated this in ede that the judgment delivered today subverted justice by ignoring the four critical evidence to rule against validated facts and submissions.
Mr Niyi Owolade said the matter has been addressed by two high courts ruling affirming that in the face of the constitution, senator Ademola Adeleke is qualified to run the governorship office because the two rulings delivered in September 2018 held that senator Adeleke satisfied all requirement of the law to contest for the office.
The west African examination council was also subpoened by the court to present evidence of facts that senator sat for the WASC Exams,while the council produced the list of all students who SST for the may/June examination in 1981
He also noted that the judge further erred in law by failing to take note of the expiration of 180days for ruling on pre election matters . even when a December 2018 judgement with respect to the issue was presented , the judge chose to ignore it
The lawyer thereby said that from the foregoing , they affirm that today's judgment of the Bwari court is a travesty of justice to affect the outcome of osun governorship judicial process
Lastly, he appeal to their supporters and good people of osun state to remain calm.